Make New Experiences Possible
OXD is an end-to-end design and technology consulting firm. We help complex organizations deliver new and better service experiences by putting people first.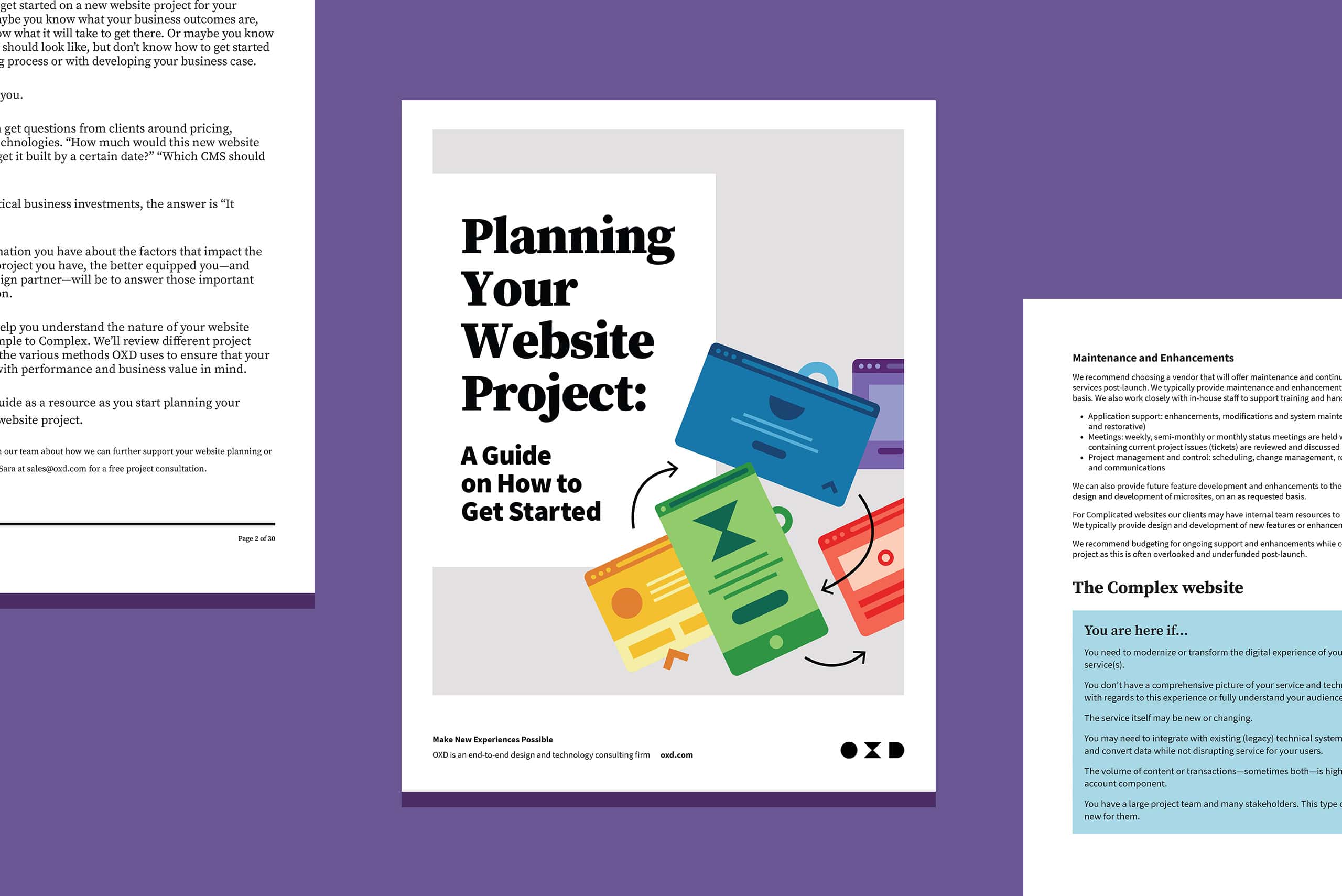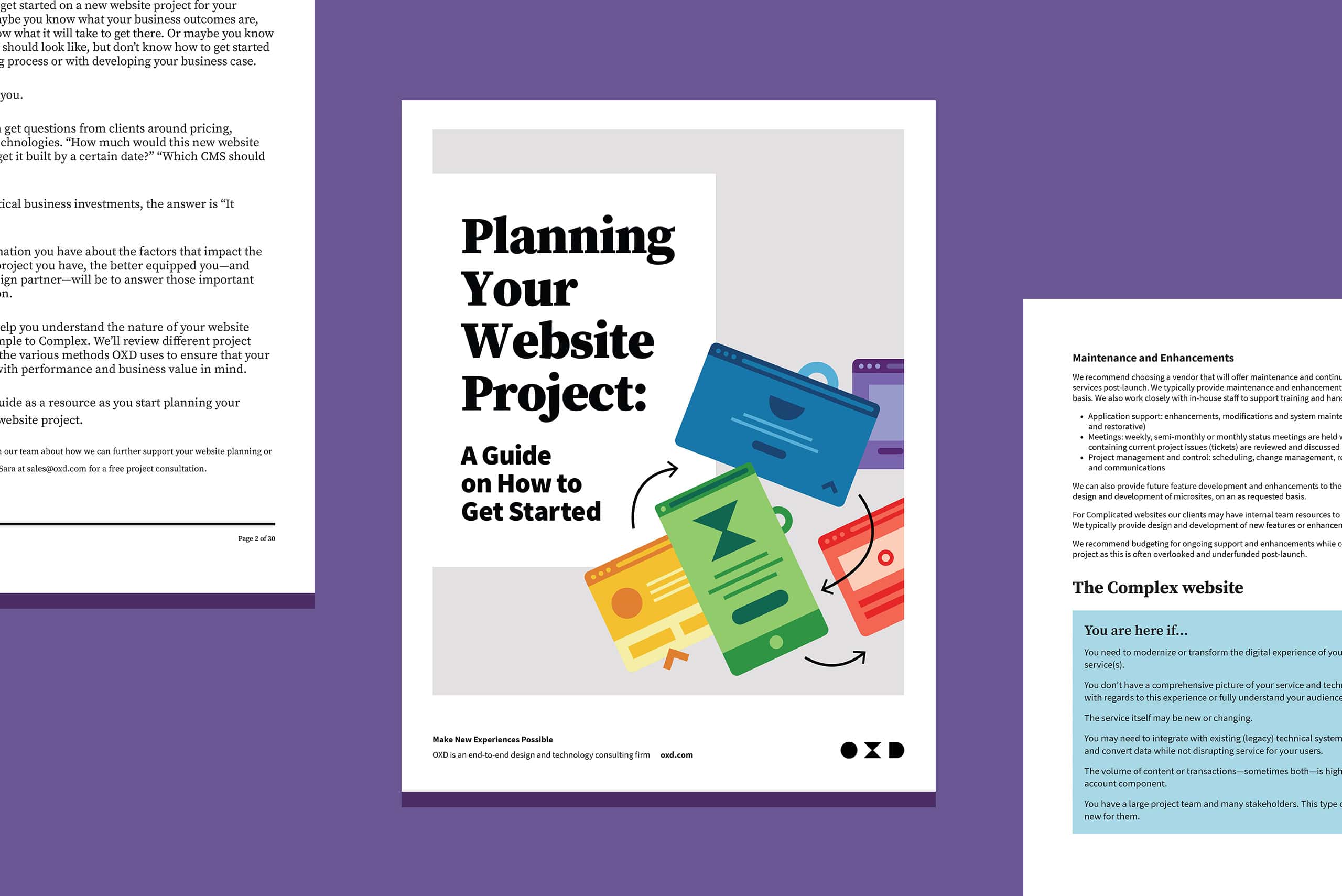 Resource
Website Planning Guide
Planning a website project can be confusing and frustrating. That's why we created a guide that will help you understand if your website is Simple, Complicated, or Complex. Click the link to get your free copy emailed to you.
What we do
We work with leaders across industries to address some of the twenty-first century's most complex social and business challenges using research, strategy, design, and technology.
Business Insights

Technology Consulting

Website Development

Digital Service Design

Digital Transformation